'Not Every Rentboy': Why Gay Sex Workers Are Reading This Magazine Publisher for Filth
"So what if I want to be a hooker!" That's the message that two male escorts are sending after reading gay magazine op-ed which criticized Rentboy.com and insulted gay sex workers at large. The inflammatory op-ed was penned by David Helton, publisher of Left magazine, after the Department of Homeland Security (that's right) raided the offices of Rentboy.com, an online escort listing site, and arrested its CEO and other employees for conspiring to promote prostitution. The raid led to a protest by gay and human rights activists, and the consensus seemed to be that criminalizing consensual encounters and removing a safe way for these encounters to take place was no bueno.
Related: Why Gay Porn Stars Are Icons of LGBT Liberation
Helton, however, sees it differently. He makes it clear that he's not judging or criticizing anyone's life choices, and that he has no moral objection to prostitution, but then he goes on to write some pretty judgmental things. TL;DR version, he thinks gay sex work is "shady," and those guys on Rentboy.com had it coming for being so open about their chosen profession.
Left magazine is little more than just a bunch of party fliers stapled together and distributed for free in Castro bars, but the op-ed still managed to make fire up the Internet. Gay porn star and escort, Sean Zevran, responded on his blog:
"I get it—the caricature of a prostitute, whore, hooker, or whichever derogatory term one chooses, makes us an easy target. Very few will defend what is supposedly the lowest of the lows, and words like David Helton's that perpetuate the stigma and stereotypes of our industry are exactly why. But I challenge all of my readers to be smarter than that."
Fellow porn star and escort, Max Cameron, wrote a guest response on gay porn site The Sword (NSFW):
"Was it your intention to demean and insult sex-workers? If so, certainly have achieved your goal. Had you reached out to any local escort, I'm sure they would have gladly given their opinion or statement on the matter, but you lackadaisically neglected to perform due diligence as a reporter."
To Helton's statement: "No offense, but 90 percent of the guys who have listings on Rentboy are not guys I would fuck for free," Cameron responded, "Well, 90 percent of the guys in streets and bars wouldn't fuck YOU for free."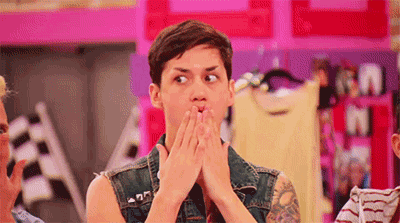 Photos: Andrew Christian, Steve Remic for The Wall Street Journal